Mechanical engineering company
An engineering company that has operated since 2002 with the main focus on:
biomass, that is to say, wood-fired energy plants
biomass handling, transportation, and storing equipment
In addition to the above BAV is prone to assist different industrial sector customers with mechanical engineering expertise. In fact, during the years BAV has been working with a variety of customers and with different kinds of applications.
BAV customers are mainly but not only companies that operate in the field of renewable energy and wood processing.
We work in close cooperation with the companies alike in Europe and USA. One of our key partners is EnPlant Engineering in Sweden.
BAV Engineering is well established in Estonia and cooperating with the largest metal processing and logistics companies in Estonia. We export about 97% of our products. Main Export Markets: Sweden, USA and Latvia
In order to deliver to our customers only products and services that meet established requirements, we have a controlled process management system in use which have result in BAV Engineering is certified according to ISO 9001:2015.
Why choose BAV Engineering:
fast reaction time => advantage of a small company
assistance => from engineering – design and fabrication to daily customer support
flexibility => from larger turnkey and EPC projects to smaller customized solutions and standalone equipment
proven quality
16 years' experience in the field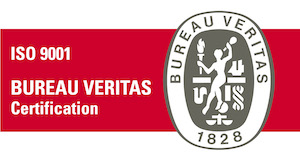 PRODUCTS AND SERVICES